During the 2nd set of the French Open 2013 final between Rafa Nadal and David Ferrer, two people interrupted play by chanting while holding a banner in the upper deck of Court Philippe Chatrier until security led them away. Wide spread protests have been going on in France against the authorization of same sex marriage law but today was the first day when the protesters chose to show their protests at French Open.
5 minutes after that, a shirtless protester jumped to the court near Nadal as he was about to serve for the second set, leading 5-1. Rafa Nadal and the ball boy initially thought of running to the locker room for safety. But, seconds later two security personnels wrestled the protester to the ground and quickly dragged him away. Another guard stood near Nadal, protecting him while the protester was being wrestled. Nadal also shook the bodyguard's hand before resuming play. The match was delayed and clearly, both the players lost their focus after this incident.
Video of that shameless incident and a clear security lapse ------
Few pics -----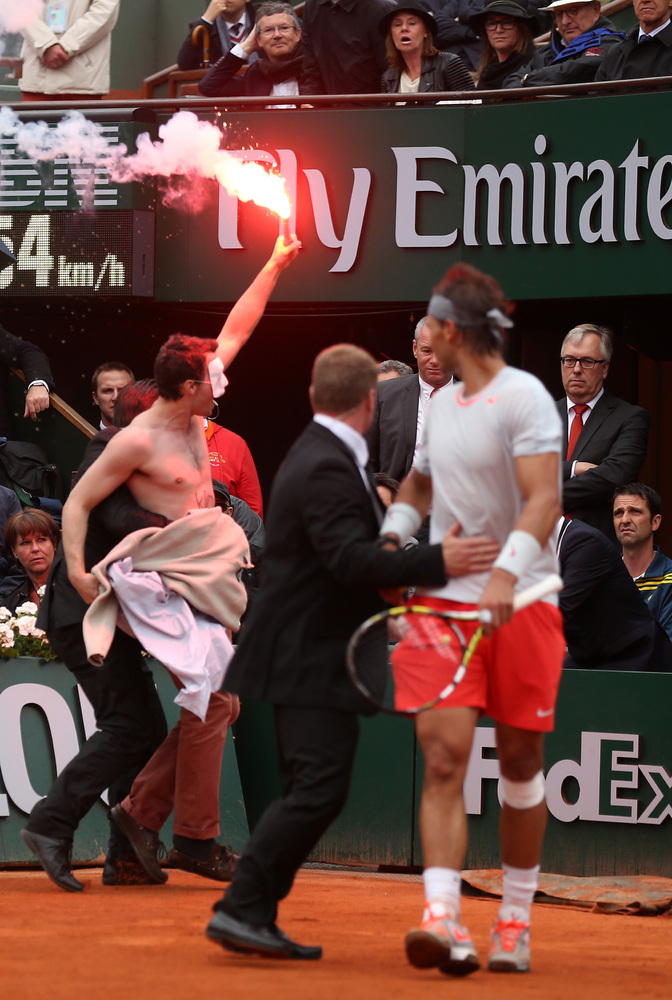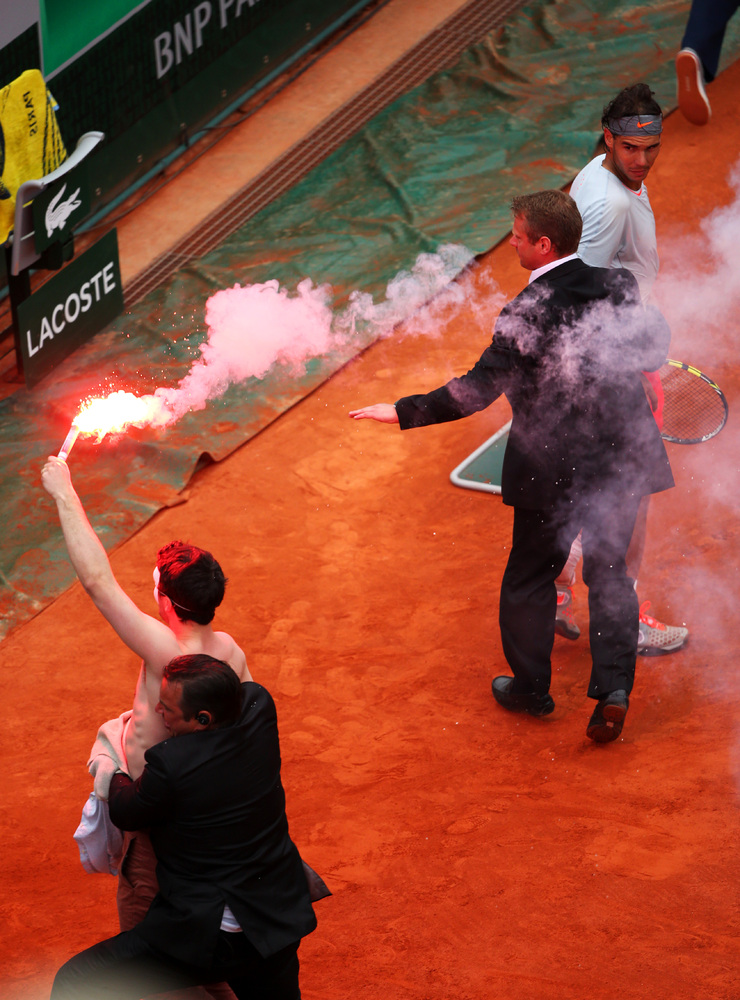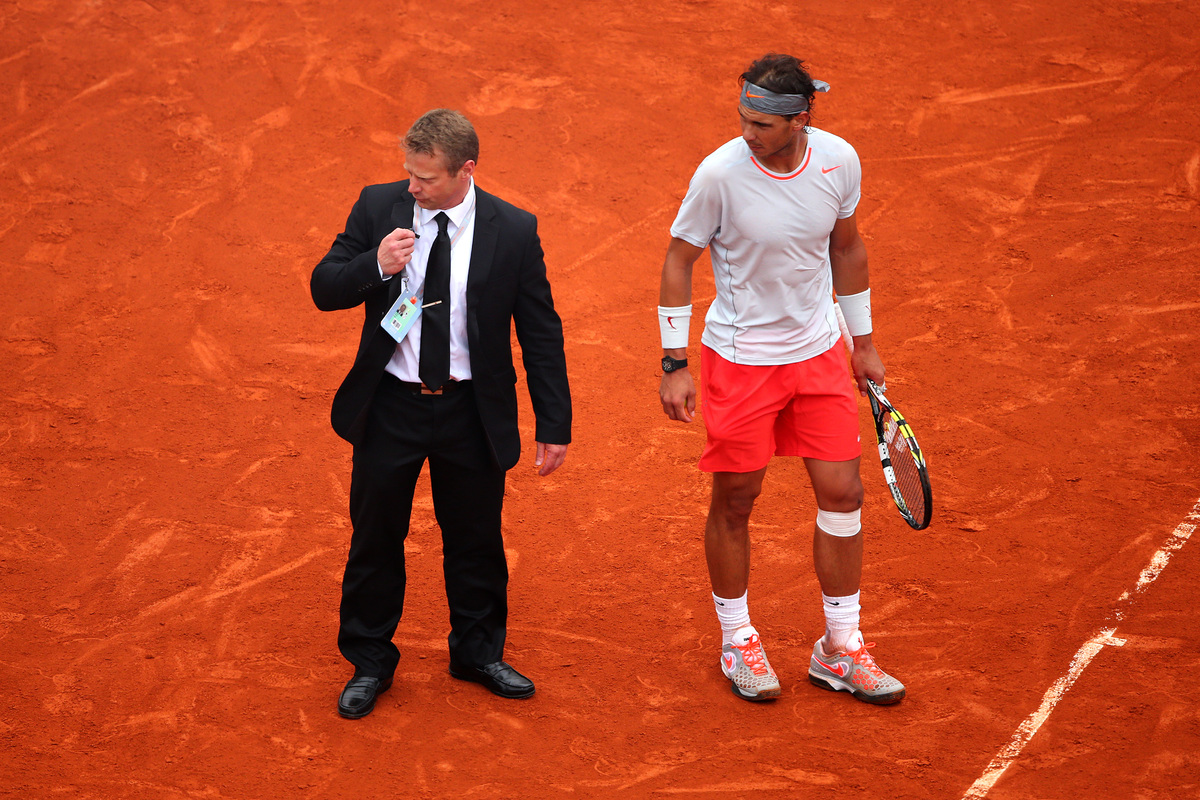 Image credit & Copyrights: Getty Images
Other protesters also brandishing red flares climbed to the top of the adjacent Court Suzanne Lenglen during the Ladies Doubles final and unfurled a banner calling for the resignation of French President Francois Hollande. "We are protesting against the Taubira law (authorising same-sex marriages) because we fear for the future of our children," one of the four shouted out.
Christophe Fagniez, the tournament's director of operations, later said: "The situation is under control, it's in the hands of the police."
In the 2009 final between Roger Federer & Robin Soderling on 7th June, 2009, a man jumped over the photographer's area and ran on the court, went up to the Swiss player and tried to put a red hat on him. Federer brushed the man aside before security guards got close enough to intervene. After hopping the net, the man was tackled and jailed for questioning.
A male streaker wearing nothing but tennis balls and sneakers ran onto the center court and ran over the net during the 2003 final in which Juan Carlos Ferrero beat Martin Verkerk. Clearly, this is too much nuisance for a Grand slam.
For me, today's event was the most horrible incident ever seen on a Tennis court.