The draw of Serbia vs Switzerland was announced just 10 minutes back. Its official that Novak Djokovic won't be a part of Team Serbia for the 1st Round Davis Cup tie. There was a bit of confusion as one of the presentation cardboard had the name of Novak Djokovic.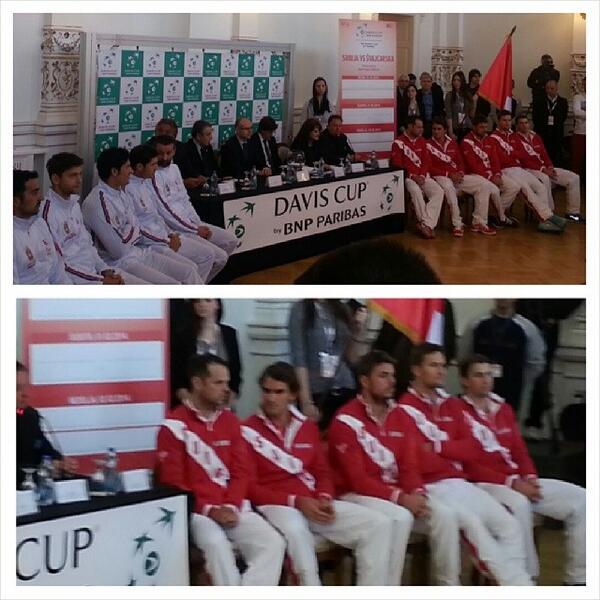 Team Switzerland and Serbia for the Davis Cup tie (pic via Biljana Gavrić)
Roger Federer as I posted yesterday replaced Henri Laaksonen & here's the full draw of the 1st Round Davis Cup starting from Friday, 31st January, 2014.
Friday, January 31st-2014
1st singles match: Roger Federer vs Ilija Bozoljac (starting time - 14 CET or 13 GMT)
2nd singles match: Stanislas Wawrinka vs Dusan Lajovic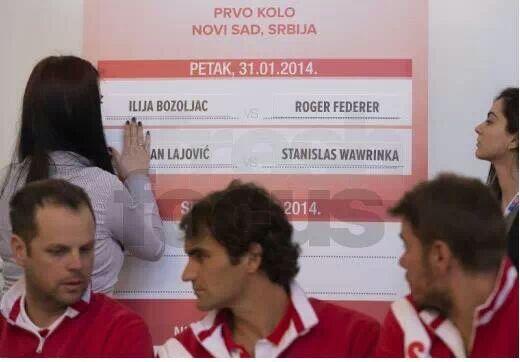 Saturday, 1st February 2014
Roger Federer & Stan Wawrinka haven't been listed to play doubles, but, the teams can be changed before the start of match.
Doubles: Marco CHIUDINELLI/ Michael LAMMER vs Krajinovic/Zimonjic (starting time- 15 CET or 14 GMT).
Sunday, 2nd February, 2014
4th tie: Reverse singles : Roger Federer vs Dusan Lajovic (start tie: 13 CET/ 12 GMT)
5th tie: Reverse Singles: Stanislas Wawrinka vs Ilija Bozoljac
Picture of Team Switzerland for you all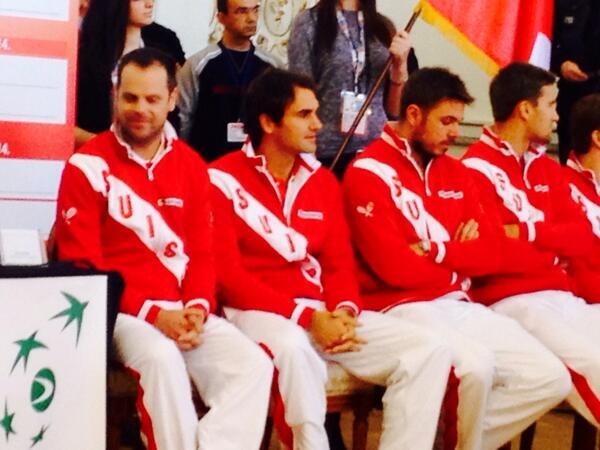 Pic by Borsier Herve