Here's the first look of Roger Federer's outfit for Roland Garros, French Open, 2014
Roger Federer's RF shirt for Roland Garros, 2014
Roger Federer's shorts for French Open, 2014
Roger Federer's Vapor shoes for Roland Garros, 2014
Roger Federer's RF jacket for French Open, 2014
Here's a first look on how Roger Federer will look like in his French Open, 2014 outfit
Federer was spotted wearing this outfit during a practice session in Dubai.
Here's a photoshopped pic of how Roger Federer will look like in his Roland Garros 2014 Nike Tennis outfit
& here's the whole outfit -----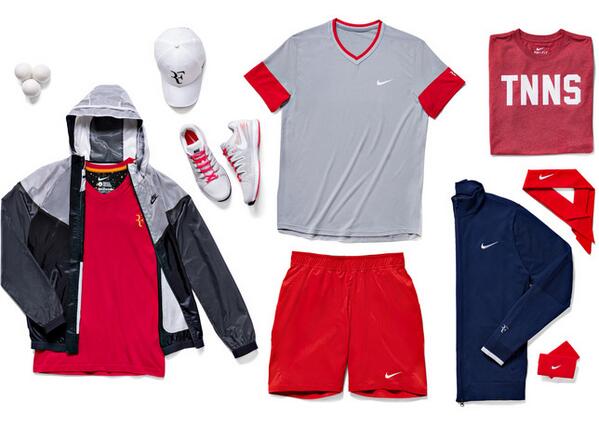 More pics to follow in the coming days. Stay Tuned.
& in the mean time, for Roger Federer's outfit for Madrid & Rome Masters, 2014, click here.