Today was the day when the Barclays ATP WORLD Tour Finals was officially launched. The contenders for this year's season ending finale cruised the Thames on a luxury yacht and met the media.
Here are a few pics ----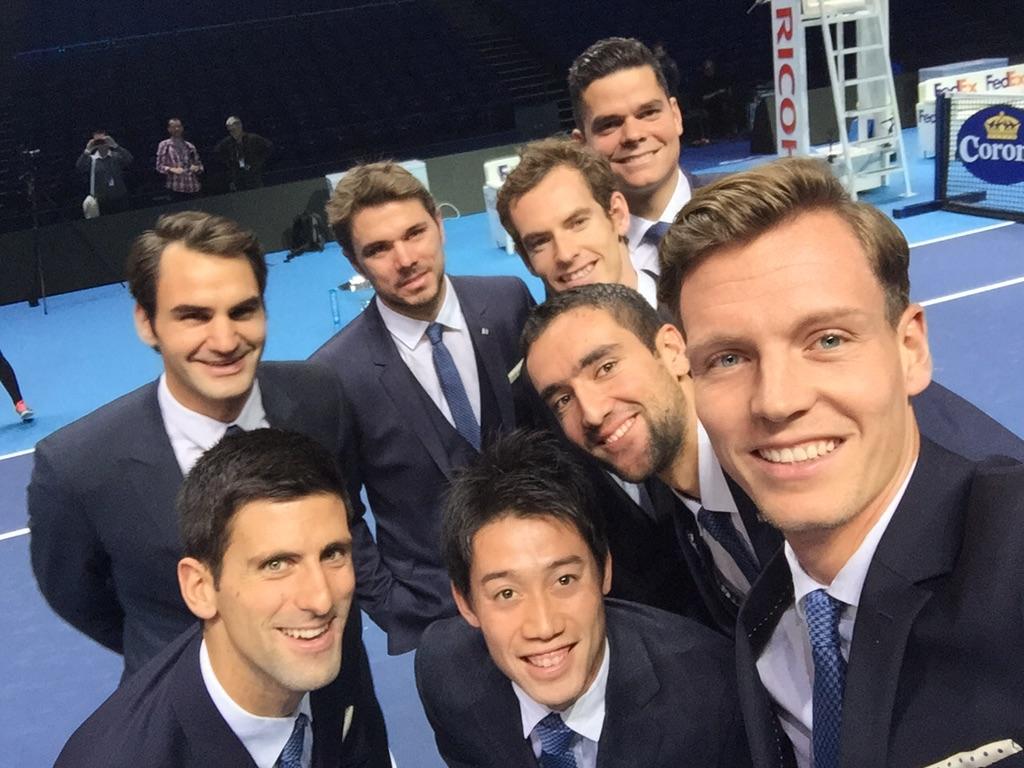 A selfie taken by Tomas Berdych where in all eight of this year's World Tour Finals are present (From Left: Roger Federer, Stan Wawrinka, Andy Murray, Milos Raonic, Novak Djokovic, Kei Nishikori, Marin Cilic and Tomas Berdych).
Another selfie taken by Berdych on the yacht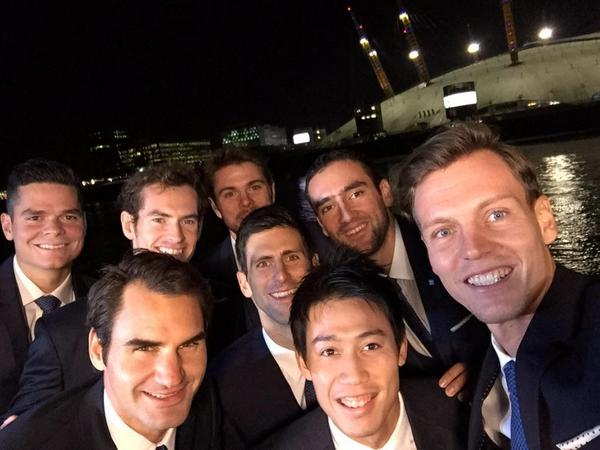 Side poz of the Selfie (via Andy Murray's facebook page)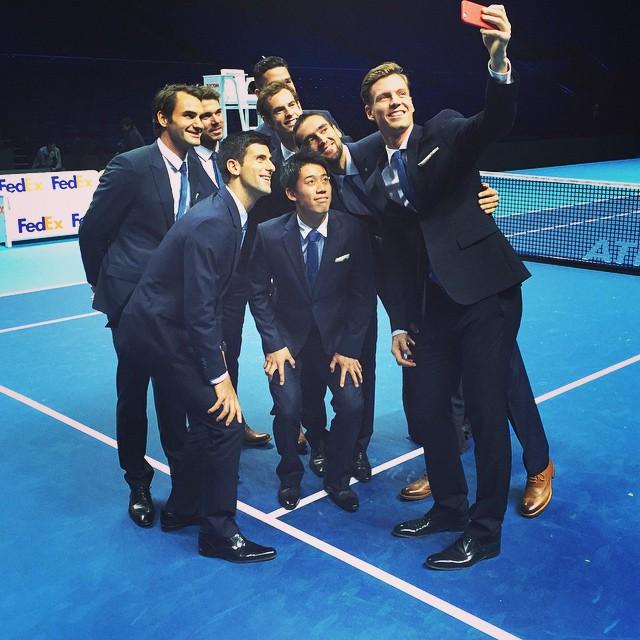 Another Pic of the selfie that surely will go down as one of the greatest ever Tennis selfies ever taken by Tomas Berdych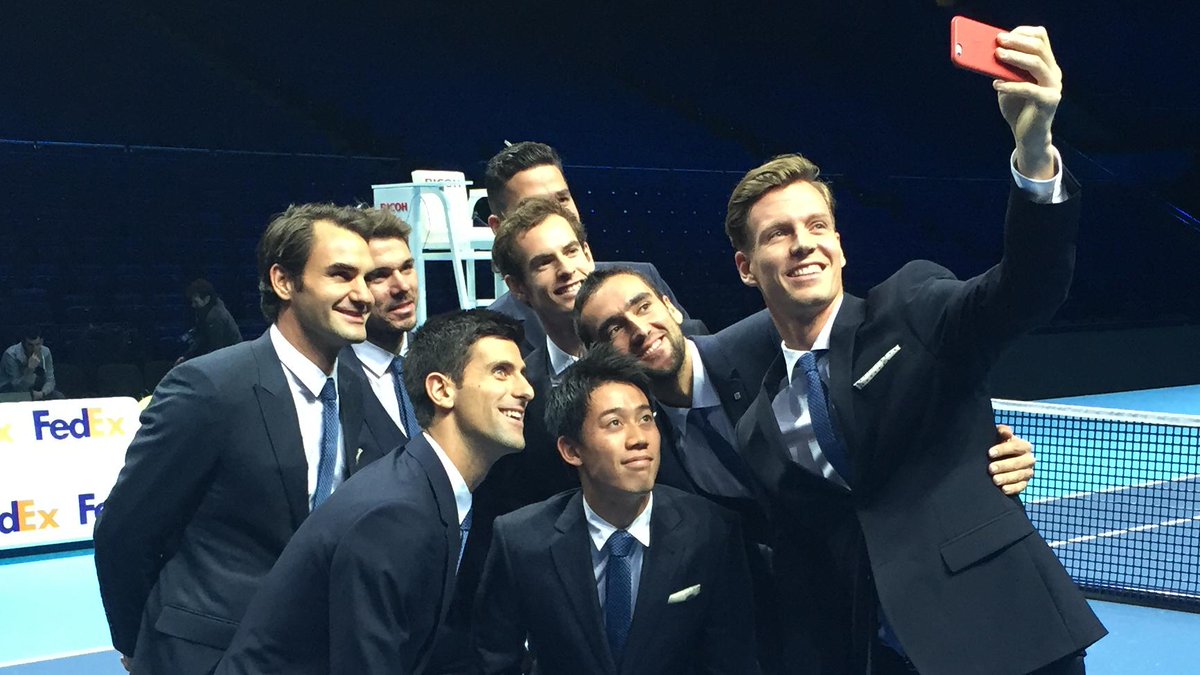 From the back ----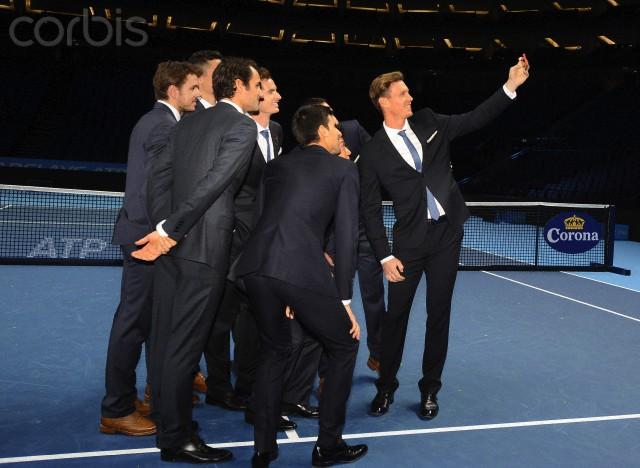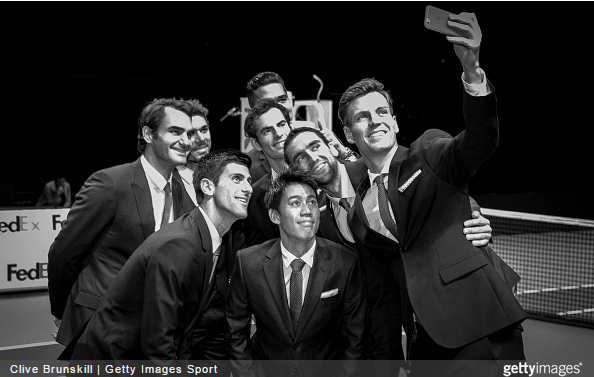 image courtesy : getty Images by Clive Brunskill
Scroll down for more pics