The 3rd and the final day of the action at Delhi's leg of Coca Cola IPTL provided an absolute mind-blowing entertainment to the fans present at Indira Gandhi Indoor Stadium. Not only was there entertainment (both Bollywood, Cricket) but more importantly, the Tennis was of highest quality.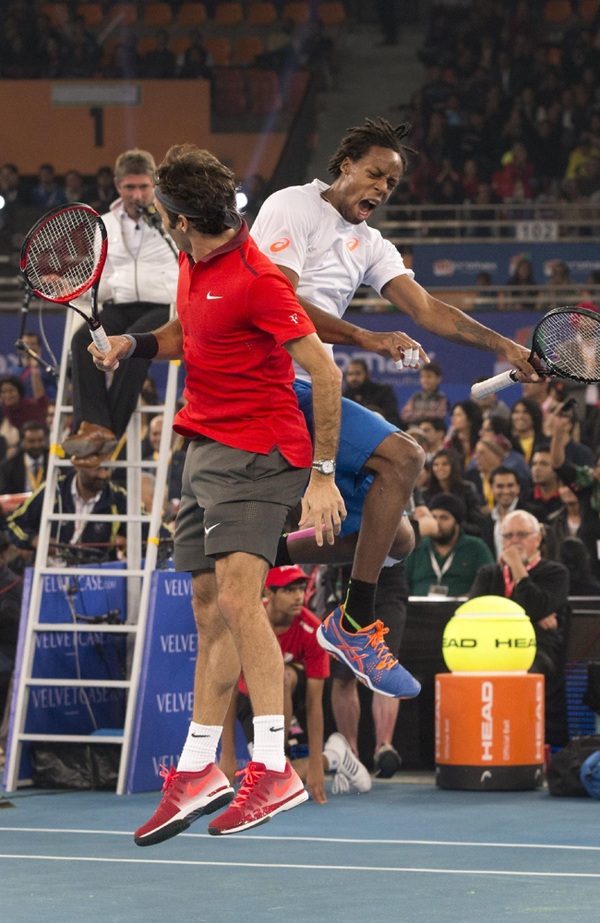 Roger Federer and Gael Monfils doing a shoulder bump during their doubles match on the 3rd day of Delhi's leg of Coca Cola IPTL
The evening started with an exhibition match which featured Aamir Khan, Akshaye Kumar, Reitesh Deshmukh, Deepika Padukone, Sunil Gavaskar, Sania Mirza, Novak Djokovic and Roger Federer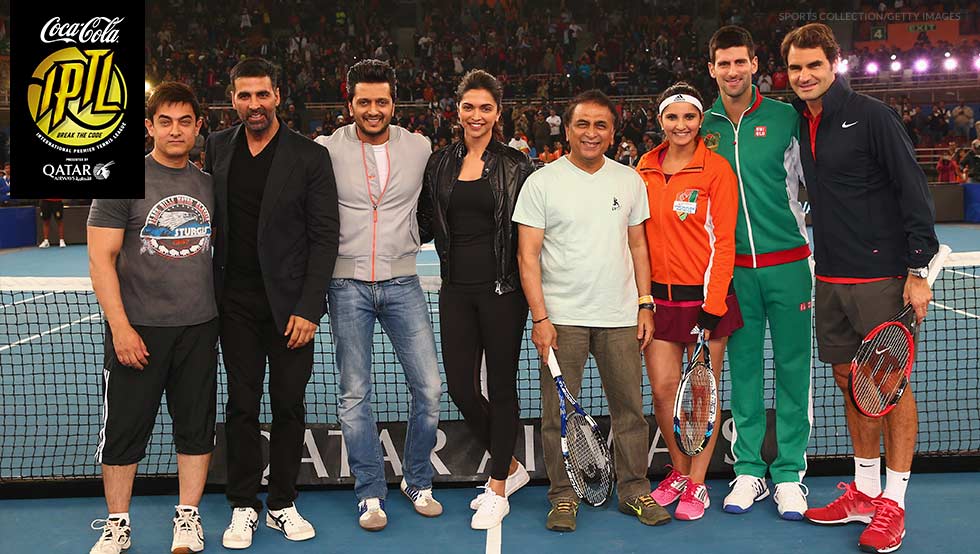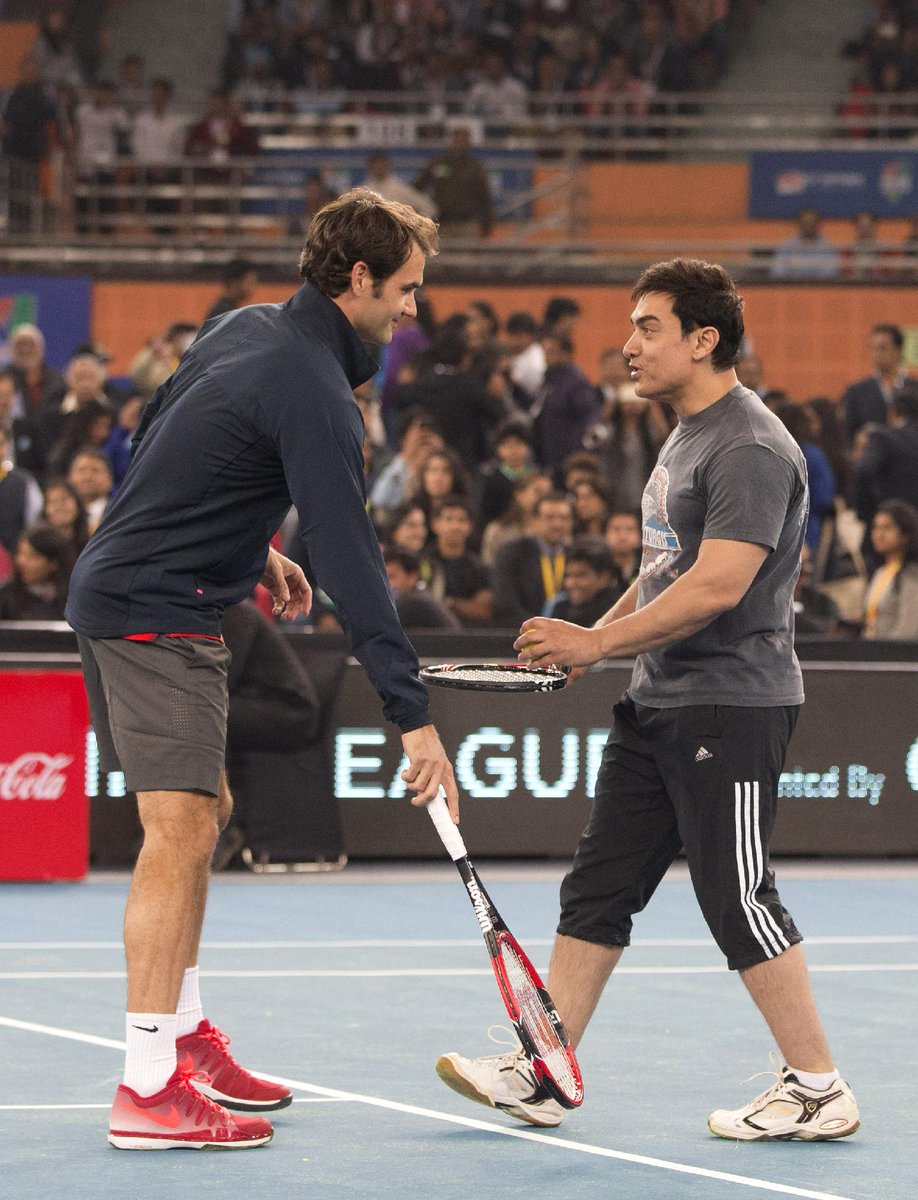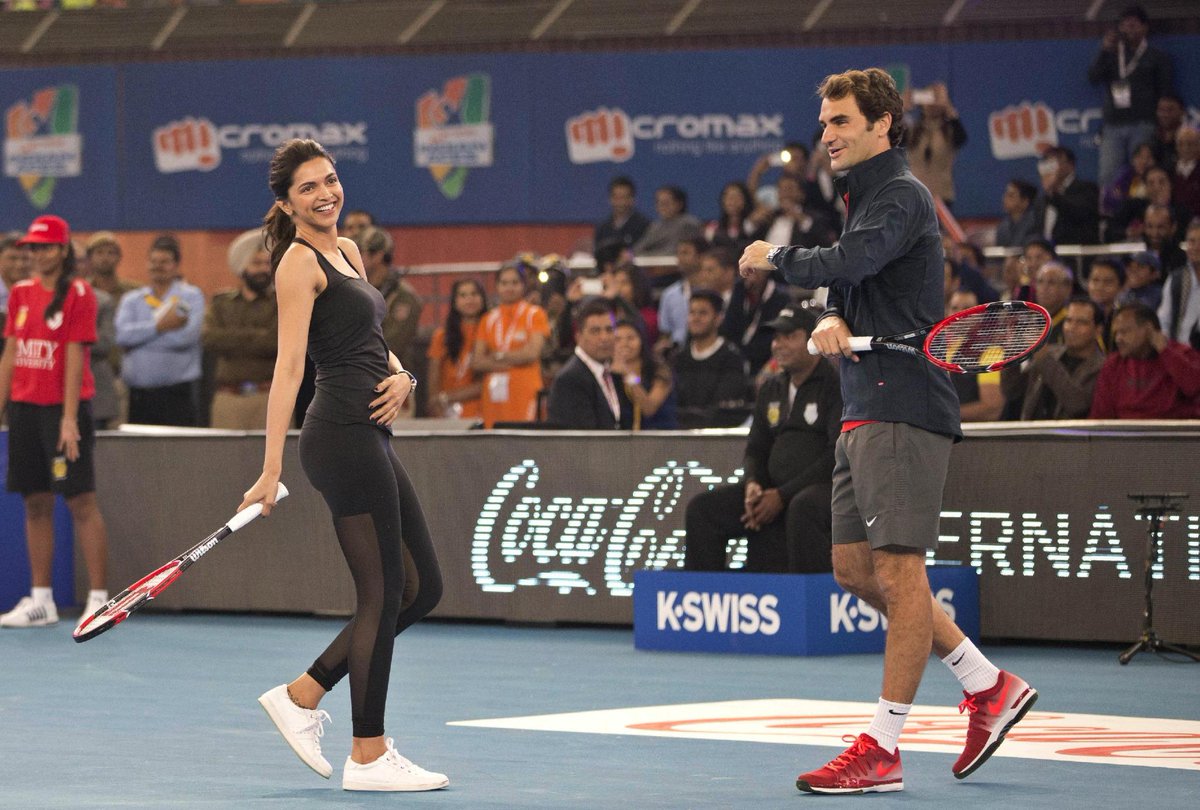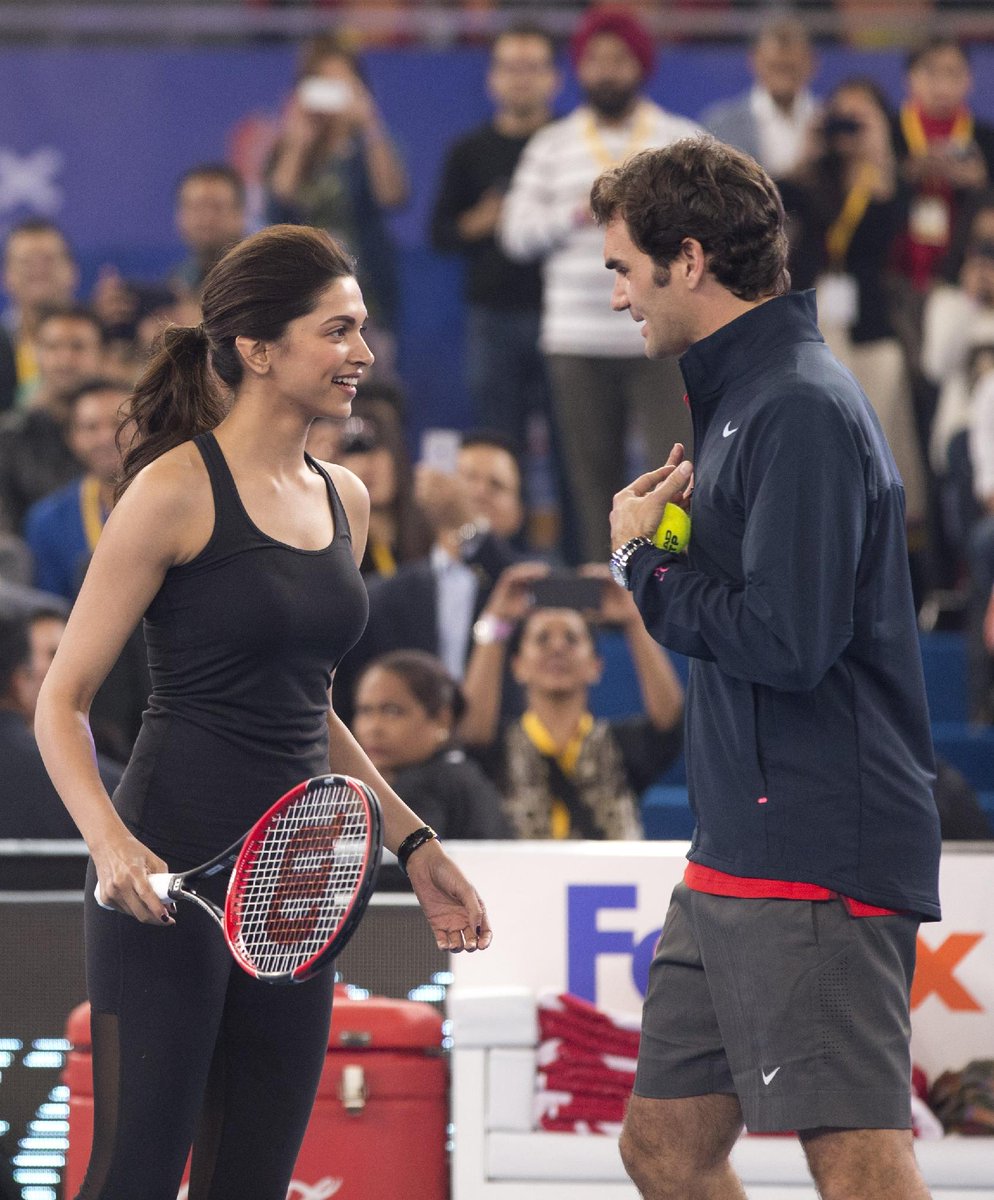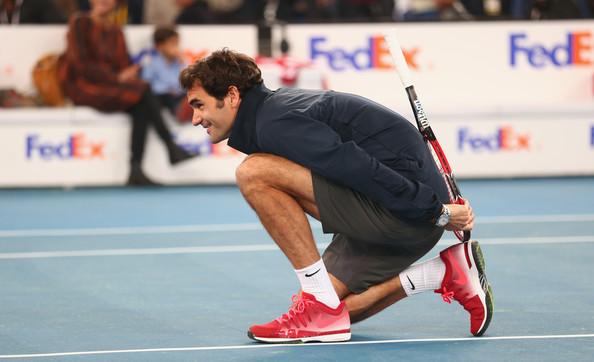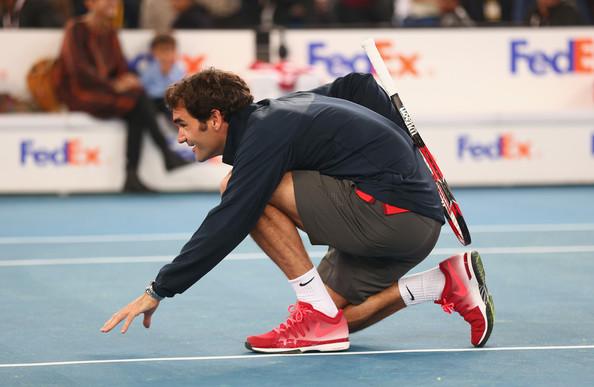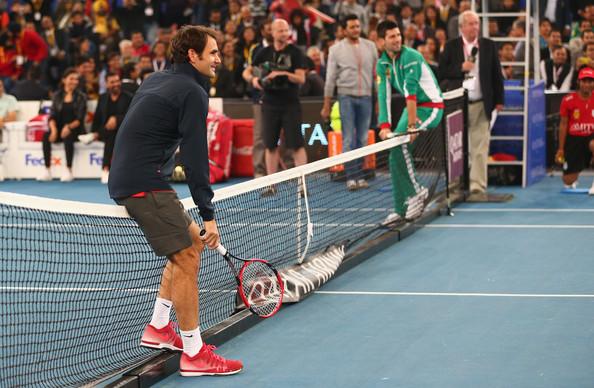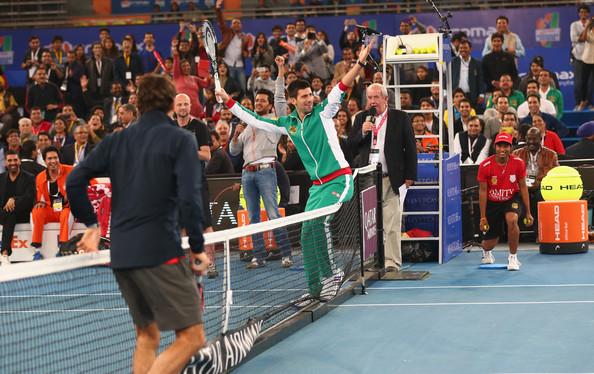 Pic credit: Getty Images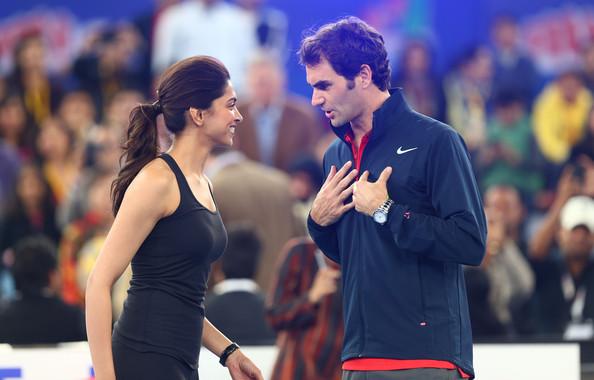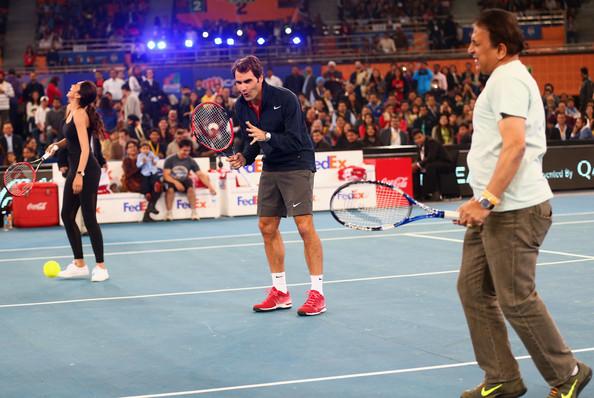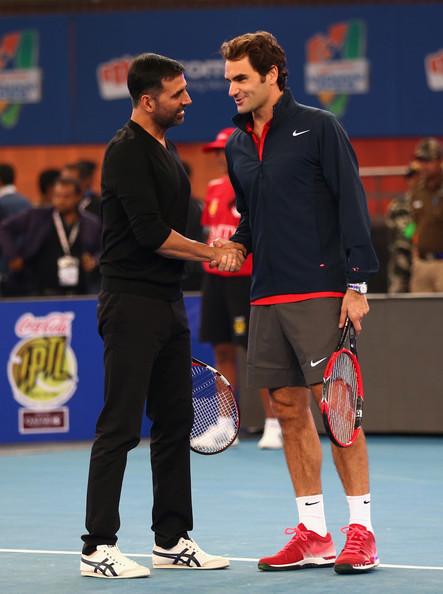 Besides this, Federer played two ana a half more sets. He & Sania Mirza lost the mixed doubles match.
While he along with Gael Monfils thoroughly entertained the crowd as they defeated the pairing of Cilic/Djokovic & Nenad Zimonjić 6-5 in an electrifying doubles match in the 5 minute shoot-out.
The point of the match -----
The match of the week was the much anticipated Novak Djokovic vs Roger Federer. The match lived up to its billing. Both Djokovic and Federer produced some lovely shots, especially on the back-hand wing.
The stand-out shot of the day was this running behind the back smash by Federer -----
Screenshot credits: Maria
Video right here ----
Federer went on to win the match in the shoot-out 6-5. UAE Royals won the match 29-22.
It was a great three days of entertainment for the Indian fans which got to see Federer & Djokovic playing for the first time.
More pics, video highlights, some dance steps of Federer & insights from today's action to follow in the following posts.