The much awaited French Open 2012 is set to begin from Sunday . The Draw came out on Friday.
Among Top men Federer landed with a daunting draw which has often been the case for him .
Rafael Nadal has the easiest draw among the top men , basically facing no real threat en route
to the final . Both Djokovic and Murray's draws are manageable and they should make the semis .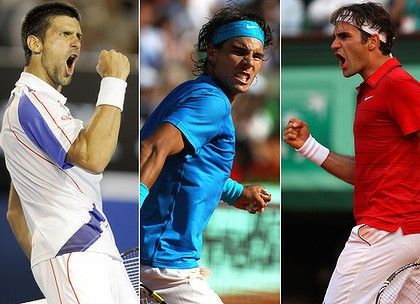 Federer faces Kamke of Germany on Monday in the 1st round . This match -up shouldn't pose any real
threat to Federer .I expect him to win in straight sets .From 2R onwards things get a little tricky.
Federer will potentially face Nalbandian ,his old nemesis in 2R. Despite his injury plagued career
the Argentine still remains one of the finest strikers of the ball from the back of the court and is
capable of pulling off an upset on his day . Fed will have to be on his game to come through that match.
Federer could face Mahut / Roddick in the 3R . Despite the American's victory over Federer at Miami ,
A-Rod is very unlikely to pose a real threat to the Swiss Master on the Red Clay of RG .
Federer's potential opponent in 4R is Stepanek / Lopez . Should be an easy match for Federer .
In quarter-finals Federer faces a tough challenge . He could very well face Tomas Berdych / Del Potro .
Both guys are big hitters of the ball and can do fair damage on their day .
Berdych has been very consistent all year and he had a very good clay season leading upto RG.
The Czech played well against Federer in the Madrid final and took the 1st set from Fed as well .
Though the thing that could go against Berdych that he has played a lot of tennis leading upto RG.
He must be tired , never the less he could still be a tricky opponent for Federer in the QF .
Federer would ideally like to face Del Potro , specially because Federer has a 4-0 record against
the Argentine this year , all those victories came in straight sets . So Fed must feel confident
if he faces Delpo and the Argentine seems to have a mental block against the Swiss Maestro .
Federer has been drawn in the same half as Novak Djokovic this year which is nothing new in Slams.
So if both players reach the semi-finals it will be a repeat of their clash in 2011 RG semis .
Both players will believe they can win . Ultimately it will come down to whoever handles pressure
better and play the big points well , as the case in all big matches .
It is no secret that Nadal is the overwhelming favorite to win this year's French Open . He has had
a great Clay Season Winning Monte Carlo , Barcelona and Rome . Two of those wins came by beating
Djokovic which should be a huge relief for the Spaniard and will boost his confidence very much .
Nadal's cause will be helped by a very easy draw , he faces no real threat other than Raonic in
his path to the semis . Nadal will potentially face Ferrer/ Murray in the Semi- Finals .
In the best of 5 sets I hardly expect either of those guys to trouble Nadal much .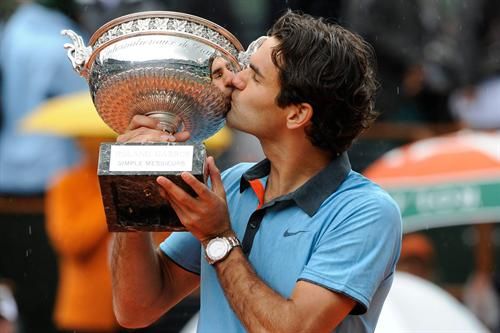 Only time will tell if Federer can repeat his fairy-tale run of the 2009 French Open this year .
He has been in good form this year picking up 4 titles . Nothing succeeds like success so those
wins should give him immense confidence about his chances this year . It's true he has a daunting
task ahead of him and most certainly the toughest draw among the top 4 men .
But often we've seen Federer delivers some of his greatest tennis when the odds are against him ,
French Open 2011 is an example it self . Who could've thought Federer will stop Djokovic's unbeaten
run at the French Open Semi's last year ... but he did . Right now Federer is enjoying his life
and his tennis which is a great sign for any player . He would believe he can win it again .
The task is hard , but not impossible .Nothing is impossible in sports as long as you believe.
If you liked seeing this article, please follow us on
Facebook ,
Twitter and/or
G Plus for more pics & articles.
View My Original Blog Post :
http://mbthecool.rog...rench-open-2012
Please Read and Comment if you like .Thanks