Shanghai Masters organizers have tightened security around Roger Federer after the top-ranked men's tennis player was targeted by an online death threat, a report said Thursday.




Extra precautions for Federer, who has arrived in Shanghai with his family, were taken after an unknown blogger said he planned to "assassinate" the player, in a bizarre posting on a popular Chinese website.

"On October 6, I plan to assassinate Federer for the purpose of tennis extermination," read the message, posted under the name 'Blue Cat Polytheistic Religion Founder 07′ on baidu.com.

The user also posted a doctored image showing a decapitated Federer on his knees on a tennis court, with a masked executioner dressed in black and holding an axe posing next to him.

Police and other government agencies have been contacted to increase security around Federer, an official with the tournament's organizing committee told the Shanghai Youth Daily.

"We hope that it was an oral threat only, and the fan won't take substantive action. However, we have to take it seriously," Yang Yibin was quoted as saying.

"We have contacted the local police and we will upgrade the level of security for Roger.
Meanwhile, we will also protect other players' security."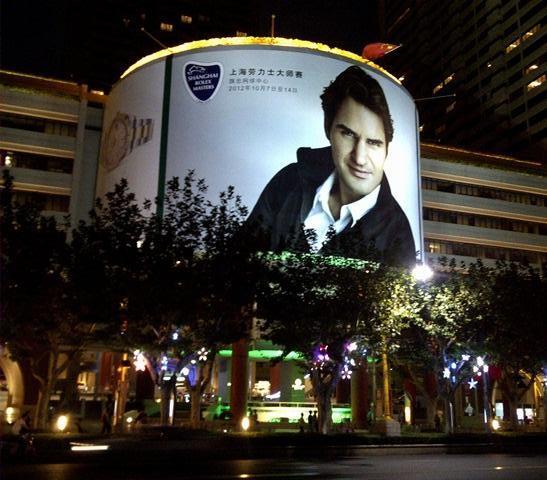 Yang gave few details of the extra security, but he said Federer's arrival time was not disclosed to media and that he and his family were ushered through a VIP channel and driven straight to their hotel after flying in to Shanghai.


Attacks on tennis players are rare, but in 1993 Monica Seles was stabbed by a deranged fan during a match in Hamburg.

In the 2009 French Open final, a fan invaded the court and tried to put a beret on Federer, before being tackled by security officials.

Source: Sports.inquirer