Search Articles
Recent Articles
0
Roger Federer wins his 1st Shanghai Masters title
Roger Federer produced another spirited performance as he defeated a determined Gilles Simon 7-6 (6), 7-6 (2) in an hour and 52 minutes to win his first Shanghai Rolex Masters title, his 4th title of 2014, 23rd ATP 1000 Masters & overall, his 81st career singles title.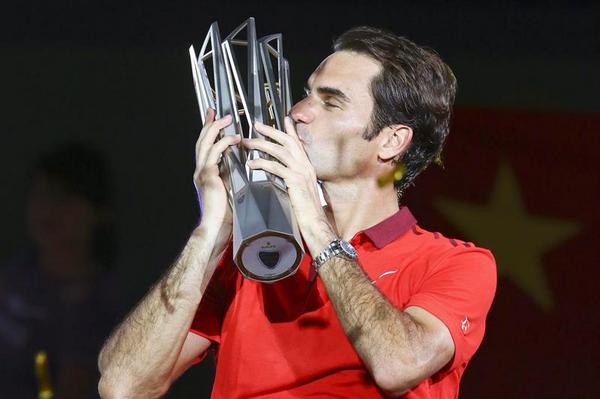 This was the first Shanghai Masters final that was played indoors. Heavy winds forced the match to be played indoors.
With this win, Roger Federer has kept chances of ending 2014 as year-end #1 alive.
For a detailed match report, pics, video highlights, stats, interview quotes from the match, please visit our detailed

forum right here.
Article: Roger Federer wins his 1st Shanghai Masters title